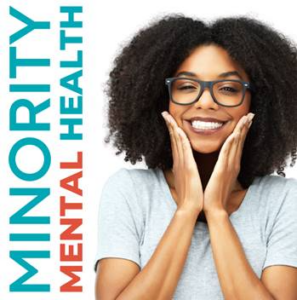 Minority Mental Health Awareness Month, observed annually in July, highlights the unique mental health challenges faced by minority communities.
Care Resource continues to be at the forefront of providing comprehensive behavioral health services tailored to the specific needs of diverse populations by offering a range of client centered services including individual and group counseling sessions where patients have a supportive environment to address their behavioral health concerns.
Through their comprehensive services, cultural competence, and community engagement, the health center serves a vital role in promoting equity and improving health outcomes for minority populations inclusive of all intersectionality's and walks of life.
According to Hugo Rocchia, LCSW, Behavioral Health Services Manager, "We develop organizational priorities and programs that demonstrate attention to minority care barriers. In addition, we partner with organizations to fill gaps in expertise, provide care and representation for racial and ethnic minority groups, and evaluate our programs toward health equity to eliminate racial disparities."
All our services are available from licensed therapists who are trained to support individuals from various ethnic, cultural, and linguistic backgrounds, promoting a personalized and empathetic approach to care.
Make an appointment with Care Resource today and their team can provide guidance to be scheduled with a Clinical Counselor by a Client Support Assistant over the phone. For Dade County, please dial 305-576-1234 – extension #630. For Broward County, please dial 954-567-7141- extension #630. Learn more about Behavioral Health services
Care Resource is a 501(c) (3) nonprofit organization and a Federally Qualified Health Center (FQHC) with four locations in Midtown Miami, Little Havana, Miami Beach, and Fort Lauderdale. The health center provides comprehensive health and support services to address the full health care needs of South Florida's pediatric, adolescent, and adult populations.