Thank you to all the attendees that joined us for our tribute on December 1st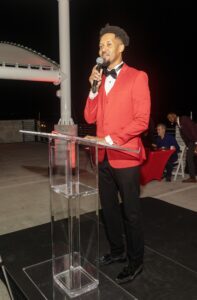 The evening was a time to remember the friends and loved ones that we've lost and celebrate the extraordinary progress. Most importantly, it was a time to recommit ourselves to the goal of achieving an AIDS-free generation. Moreover, it was a moment to reflect on how far we've come since the early days of the AIDS epidemic.
Thank you to our tribute sponsors that include GILEAD Sciences, Inc, ViiV Healthcare, Janssen Therapeutics, Walgreens, Lexi Goza with State Farm Insurance, and Jaxson Maximus. Thank you to those organizations and individuals that donated an art piece to display during the evening. They include the Art and Culture Center in Hollywood, the World AIDS Museum, and Hotspots Media Group. A special thank you goes to the United Houses of South Florida who include The House of Gorgeous Gucci, The House of Escada, and The House of Milan. A special thank you also goes to our tribute performers Randolph Ward, Daisy DeadPetals, and those performers from the Next Level Dance Company, and the Noah Star Dance Company.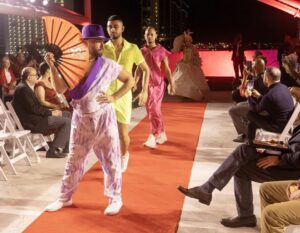 The evening was also an opportunity to recognize the increasing importance of collaborations in our accomplishments thus far, and we want to thank you, our tireless partners, community leaders, and staff, who have been in the fight with us for so long.
The Russell Corbett Lifetime Volunteer Award was created to recognize the important role of volunteers in Care Resource's community impact. It was created in honor of Russell Corbett President and Chair of Care Resource Board of Directors, one of the founding members of Health Crisis Network (HCN) in 1983 which leveraged the power of volunteering to engage in the fight against HIV. As mentioned earlier, HCN later merged with Community Research Initiative to become Care Resource. This award recognizes individuals whose consistent service for over 10 years positively impacts South Florida communities and inspires those around them to act, too. In appreciation of his time and dedication to our health centers, from serving as a secret shopper, to serving as our bear mascot during parades and outreach events, during our health center's annual meetings for many years, the Russell Corbett Lifetime Volunteer Award was presented to Walton Green.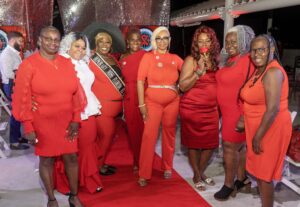 Community Partners are essential in accomplishing the mission of Care Resource and helping bring our Miami-Dade and Broward communities closer to ending the HIV Epidemic. The Adrian Mitchell Outstanding Community Partner Award was given to a community partner who has demonstrated excellence in partnering with Care Resource to engage local communities in HIV testing and linkage to medical care. This award was created in honor of Adrian Mitchell, a dearly missed Care Resource employee of 20 years, who dedicated most of her life to HIV prevention efforts, engaging community partners and empowering prevention staff.
The recipients of the award have shown exceptional commitment by opening their doors to HIV prevention activities and actively promoting those services for many years, allowing Care Resource access to hard to reach and vulnerable populations. The award was presented to Florida International University's Healthy Living Program, the Miami-Dade Public Library System. the Broward Partnership for the Homeless and Women in Distress. Receiving their award is Nailin Morera, Prevention Specialist and Youth and Family Intern Therapist. Thank you, Paul Thomas, for delivering your poem about love and hope titled, "ZERO." Click here to read.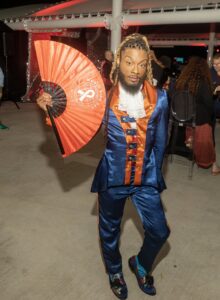 Thank you to those attendees that joined our health center's staff on a tour of our new Midtown Miami health center. Federally qualified health centers like Care Resource with comprehensive and integrated health services that address the needs of the whole person have the responsibility to engage vulnerable communities. Our new midtown Miami health center is the built manifestation of the people-centered approach that was in our health center's vision since the beginning, almost 40 years ago.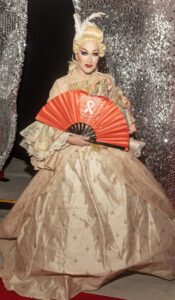 Care Resource will inaugurate before the summer of 2023 its first ever Memorial Wall on the first floor of this health center, the only one of its kind in Miami-Dade County. Whether you have lost someone to HIV, COVID-19, substance abuse, or anything else, this space will offer the possibility for you to honor them. Click here to learn more.
Prevention, care, and treatment are now saving millions of lives around the world. With testing and access to the right treatment, the disease that was once a death sentence now comes with a good chance at a healthy and productive life. That's an extraordinary achievement.
For media inquiries, please contact Jonathan Welsh, Associate Director of Communications and Development at 
jwelsh@careresource.org
.