The Chemistry for Strong Communities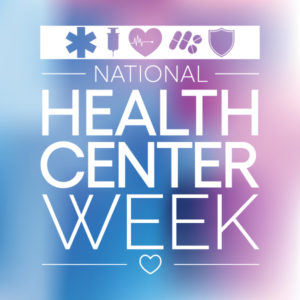 National Health Center Week (August 8 – 14) is an annual celebration with the goal of raising awareness about the mission and accomplishments of America's health centers over the past five decades.
Care Resource celebrates National Health Center Week as an additional way to raise awareness of the needs that exist in our communities regarding primary care and preventive health. We further speak out about our health center and the people and communities who rely on our services for healthy and productive lives.
During National Health Center Week, Care Resource honors those front-line providers, staff, and patients who lost their lives during the COVID-19 pandemic. From the very beginning of the crisis, Community Health Centers began finding innovative ways to provide preventative and primary care to their patients.
For National Health Center Week and throughout the month of August, Care Resource is offering new pediatric patients without health insurance a school backpack and a no-cost back to school exam – including required vaccinations.
Covered vaccinations include, but are not limited to the following: COVID-19, polio, Varivax (chickenpox), measles, mumps, rubella (MMR), DTap or Tdap (Diphtheria, Tetanus, Pertussis). New pediatric patients may also receive a back-to-school supply kit. To redeem this promotion, one MUST first make an appointment by calling 305-576-1234 EXT: 470 (English) and 471 (Español).
While there are countless reasons to honor America's health centers, among the most important and unique is their long success in providing access to affordable, high-quality, cost-effective health care to medically vulnerable and underserved people throughout the United States.
About Care Resource:
Care Resource is a 501(c) (3) nonprofit organization and a Federally Qualified Health Center (FQHC) with four locations in Midtown Miami, Little Havana, Miami Beach, and Fort Lauderdale. The health center provides comprehensive health and support services to address the full health care needs of South Florida's pediatric, adolescent, and adult populations.