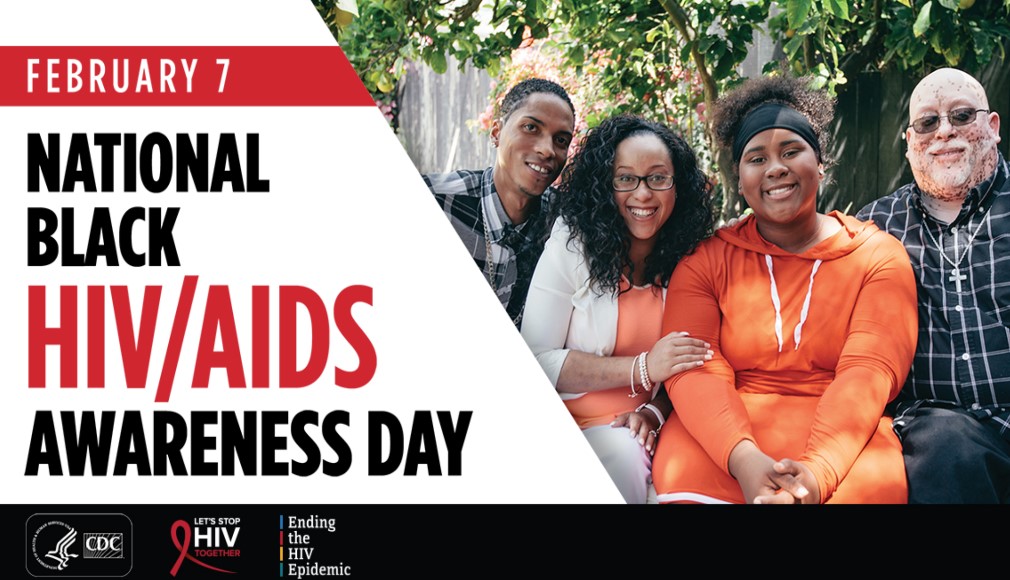 We're in This Together
National Black HIV/AIDS Awareness Day (NBHAAD) is observed annually on February 7 to increase awareness and showcase the work being done to reduce HIV in Black and African American communities in the United States.
This year's theme, "We're in This Together," speaks to the importance of raising awareness and showing support for the community, especially during the COVID-19 pandemic. We can connect virtually to remain engaged and focused on our collective goal: ending the HIV epidemic on a regional, national, and global scale.
The first step is to have the necessary conversations to end stigma. Studies show that stigma, discrimination, and homophobia can prevent many Black and African Americans from seeking routine HIV testing or receiving HIV preventative care and treatments due to fear of judgment from family and peers.
Care Resource creates a safe space for individuals to receive essential information about biomedical HIV prevention options through PrEP and PEP hotlines. In addition, the health center's digital series, "The Health Connection," enables the community to receive essential information from healthcare professionals. The past episode, in observance of NBHAAD, featured guests Melvin Fort, Access & Retention Supervisor for Project Dare at Care Resource and Lorenzo Robertson, Executive Director at Ujima Men's Collective. Guests discussed stigma around HIV/AIDS, health disparities in communities of color, and more. To watch a recording of this episode which aired on Feb 5th, 2021, please click here to watch on YouTube.
PrEP hotline: 347-919-8904
PEP hotline: 786-322-1503
The need for affordable HIV testing within South Florida remains essential. According to a 2018 study by the Centers for Disease Control and Prevention (CDC), the South accounts for both the majority of Blacks newly diagnosed with HIV (63% in 2018) and the majority living with an HIV diagnosis at the end of 2017 (58%). At the end of 2017, Florida topped the list of 10 states with the highest number of Blacks living with an HIV diagnosis, with a total of 49,943.
Care Resource introduced an at-home HIV testing program to address the needs of our communities within South Florida. Access to HIV testing is healthcare. Individuals living in Broward and Miami-Dade counties can receive a no-cost HIV test to take in the privacy of their home. In case of a reactive result, they can receive support from behavioral health and medical providers, as well as linkage to HIV care.
This NBHAAD, get tested and encourage a partner, friend, or loved one, to get tested too. This year, we've learned that individual health builds the community's health. Let's continue to build healthy, strong, and resilient communities.