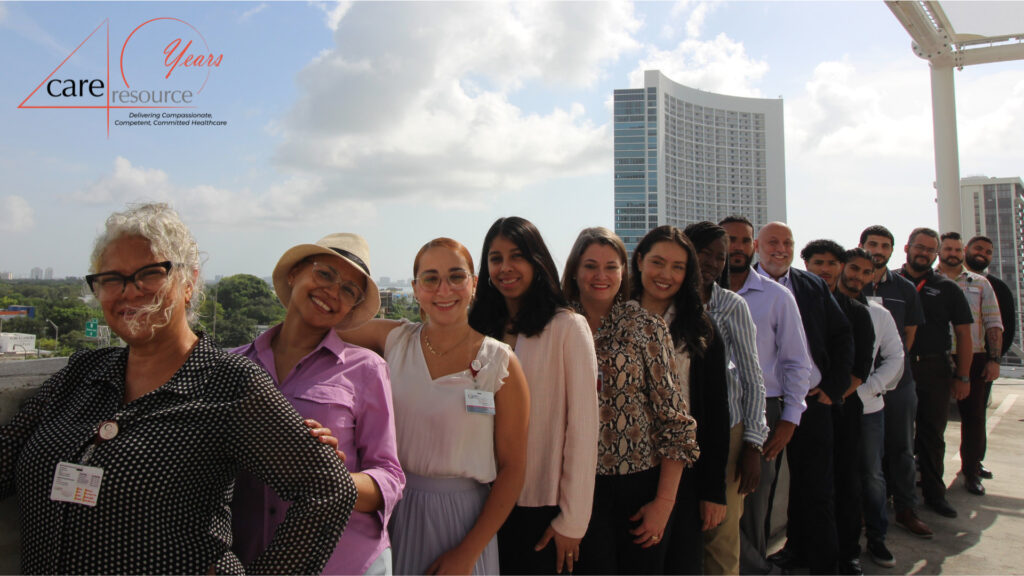 Care Resource's Housing Case Management Services Department continues to provide crucial assistance to individuals living with HIV and AIDS in the Midtown area. Our dedicated team remains committed to supporting our community through Short-Term Rent, Mortgage, and Utility (STRMU) assistance and Permanent Housing Placement (PHP) programs, both of which are integral components of the Housing Opportunities for Persons Living with HIV/AIDS (HOPWA) initiative.
Housing Services Manager & Case Management Services Francisco Gomez states,
"At Care Resource, our commitment, competence, and compassion are woven into every thread of our support for the community. We believe that in the tapestry of life, the strength of our commitment, the depth of our competence, and the warmth of our compassion create a safety net that embraces and uplifts those who need it most. Together, we weave a stronger, more caring community."
HOPWA, administered by the Department of Community Affairs, continues to be a lifeline for eligible individuals and their families, ensuring access to safe and sanitary housing in the private rental market.
When you connect with our Midtown Housing Assistance Team, you'll be working with experienced housing case managers who have spent years addressing the unique needs of our community. These compassionate professionals can help you access a range of services tailored to your specific requirements, including:
Comprehensive Needs Assessments (CNA): We conduct thorough assessments to identify your individual needs and goals, creating a personalized plan to address them.
Referrals for Substance Use Disorder (SUD) Treatment: Through strategic partnerships with community organizations, we can connect you with the support you need to overcome substance use disorders.
Care Coordination and Supportive Service Referrals: Our team is dedicated to ensuring you have access to the services and resources that promote your overall well-being and stability.
Follow-Up and Monitoring: We remain engaged with you, monitoring your well-being and housing situation to provide ongoing support.
At Care Resource, we understand the importance of a safe and stable home, especially for those living with HIV and AIDS. Our Midtown Housing Assistance Team is here to guide you toward a brighter future, offering comprehensive support every step of the way. Don't hesitate to reach out and start your journey towards secure housing and a healthier, happier life.