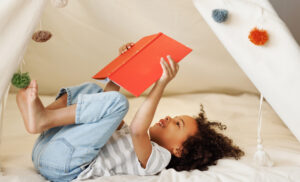 At our Pediatrics Department, we are committed to providing comprehensive and compassionate healthcare for children and adolescents. Our focus on inclusivity, accessibility, and affordability sets us apart as a trusted partner in your child's health journey.
Pediatric medical services span a range of crucial areas, including well-child care, pediatric hearing and vision care, dental care, immunizations, routine health screenings, behavioral health, and adolescent care. As children progress through distinct health stages and developmental milestones, our periodic checkups from infancy to age 21 ensure that their growth is on track. This early intervention approach enables us to identify and address potential issues – from asthma to scoliosis – before they escalate.
Five ways our services enhance your child's health:
Comprehensive Care
Our board-certified pediatric staff offers a comprehensive range of services that cater to your child's evolving needs, ensuring holistic care at every stage of development.
Early Detection and Intervention
Regular checkups provide a safety net for early detection and intervention, allowing us to tackle health challenges promptly, potentially influencing your child's long-term health outcomes.
Behavioral Health Support
We recognize the importance of mental health in children. Our dedicated professionals offer behavioral health services to support emotional well-being.
Inclusivity and Diversity
We prioritize inclusivity by offering culturally sensitive care that respects the diverse backgrounds and needs of all families.
Affordable Access
Our commitment to affordability ensures that high-quality pediatric care remains accessible to all families, regardless of financial circumstances.
According to Douglas Steele, MSN, RN, Director of Medical Care Services, "Our pediatric team recognizes the vital role of emotional, social, and developmental support as integral components of health care. We respect each child and family's innate strengths and cultural values and view their healthcare experience as an opportunity to support families in their pursuit of wellness."
As the upcoming school year continues, the significance of your child's health cannot be overstated. Access to primary care is crucial to safeguard your child's health. Our Pediatrics Department provides easy access to care, ensuring your child starts and ends the school year in good health.
Choose our Pediatrics Department for exceptional, inclusive, and accessible care that empowers your child's well-being throughout their developmental journey.
About Care Resource:
Care Resource is a 501(c) (3) nonprofit organization and a Federally Qualified Health Center (FQHC) with locations in Miami-Dade and Broward counties. Care Resource provides pediatric care, comprehensive primary medical and preventive care, including dental care, in-house pharmacy services, and behavioral health/substance abuse services to all individuals in South Florida's diverse communities.