Working Together to Create an AIDS-Free Generation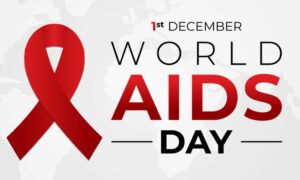 Each year on December 1, we commemorate World AIDS Day. This is an opportunity for people worldwide to unite in the fight against HIV, to show support for people living with HIV, and to commemorate those who have passed on from AIDS-related illnesses.
World AIDS Day reminds everyone that HIV has not gone away. It is crucial to increase awareness, fight prejudice, improve education, and raise funding for prevention and research. Globally there are an estimated 38 million people who are living with HIV. Since being identified in 1984, 35 million people have died of HIV or AIDS-related illnesses.
Fighting HIV and AIDS is embedded in our DNA at Care Resource. We strive to continuously adapt to our ever-changing communities and their challenges to ensure our patients receive the life-saving services they need. Our health centers and community outreach teams continue to provide no-cost HIV testing, affordable treatment and prevention services to the South Florida community. We have expanded our efforts to include mobile community testing and at-home HIV testing options.
The health center's mobile testing vans will be at the following locations the week of World AIDS Day:
Thursday, December 2
Miami Jackson Sr. High School, 1751 NW 36 St., Miami, FL 33142, (9:00 AM – Noon)
Friday, December 3
Consulate General of Colombia, 280 Aragon Ave., Coral Gables, FL 33134 (9:00 AM – 2:00 PM)
Walgreens, 750 NW 119th St., Miami, FL 33168 (12:00 PM – 6:30 PM)
During the week of World AIDS Day, the health center will be providing giveaways for individuals who get an HIV test at one of our health centers. Click here for more information on testing hours and locations.
Care Resource will also participate in the below community events. Mark your calendar, learn your status, and help us work together for an AIDS-FREE generation.
Rock The Ribbon | Wednesday, December 1, (8:30 AM – 10:00 AM)
The Galleria at Fort Lauderdale, 2414 E Sunrise Blvd., Ft. Lauderdale, FL 33304
Shade of RED: World Aids Day Awareness RUNWAY | Friday, December 3, (6:00 PM)
Pridelines, 6360 NE 4th Ct., Miami, FL 33138 Click here for Tickets and more information
In addition, as part of World AIDS Day, The Florida Department of Health is partnering with Care Resource to engage and educate the youth of South Florida in the World AIDS Day TikTok Challenge.
High school students are encouraged to create a TikTok on World AIDS Day with an HIV prevention message or a call to action. Participants can enter in groups of up to five (5) and win $10, $25, or $50 each! Click here to visit the official website for official rules and entry instructions.