MIAMI, FL.  (JULY, 2019)  – On Saturday, October 26th, Care Resource hosted its 5th Annual United for Care (U4C) Health Fair, once again returning to the Culmer Community Action Center located on 1600 NW 3rd Avenue in Historic Overtown.
U4C provides access to a variety of complementary health and wellness screenings, HIV testing, health care navigation, behavioral health services, spiritual counseling, and more.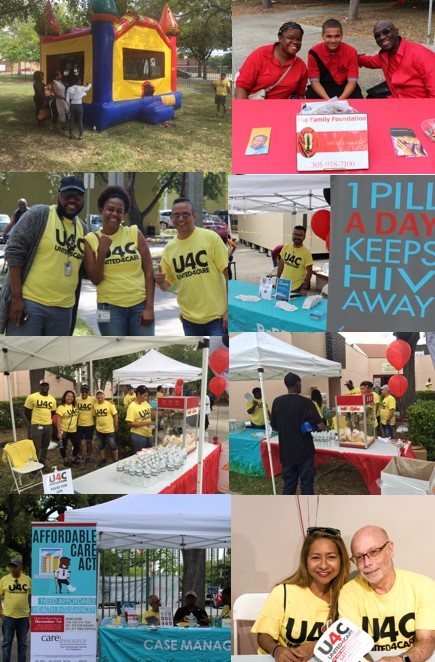 Uninsured individuals in need of medical care, were offered a complimentlary future doctor's appointment and basic labs at any of our health center locations. Free food, music and beverages provided.
In addition, Food for Life Network hosted a food distribution in partnership with Feeding South Florida to feed hundreds of families that day with fresh produce, staples and dairy items.
As we await to hold this event safely in the near future, please reach out with your interest of support to:
Media inquiries please contact Jonathan Welsh, Associate Director of Development and Communications at jwelsh@careresource.org or 305-576-1234 x249.
Sponsorship opportunities, please contact Steve Beko, Events and Motion Graphics Associate at sbeko@careresource.org or 305-576-1234 x258.
About Care Resource:
Care Resource is a 501(c) (3) nonprofit organization and a Federally Qualified Health Center (FQHC) with four locations in Midtown Miami, Little Havana, Miami Beach, and Fort Lauderdale. The health center provides comprehensive health and support services to address the full health care needs of South Florida's pediatric, adolescent and adult populations.