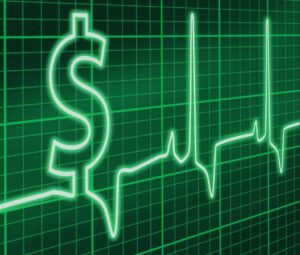 When you or a loved one is sick, in pain, or otherwise in need of immediate medical care, your first impulse is most likely to visit an emergency room (ER). Emergency rooms have become the first stop for care even if the symptoms don't warrant such extreme measures.
When emergency rooms are used improperly, they take away resources from patients who need emergency care, contribute to the rise of health insurance costs and could pose as a more costly option for our patients.
According to the New England Healthcare Institute (NEHI), approximately 124 million people visit the ER each year and about 30 percent, or nearly $38 billion, of those visits are considered wasteful. A large national survey, of emergency department patients, conducted by NEHI also found that 56 percent of all visits were avoidable.
Below are some common reasons to visit Care Resource, instead of the emergency room:
Mild to moderate abdominal pains

Toothaches

Upper respiratory infections

Contusions and cuts

Back pain

Skin infections

Headaches

Minor allergies
Eyes, ears, nose and throat infections

Bug bites

Nausea

MPX (AKA. Monkeypox) symptoms

COVID-19 symptoms

Sexually transmitted infections

Diarrhea

Low grade fevers
Our general medical services include routine adult and pediatric health maintenance visits, neurology and podiatry, physical examinations, immunizations, wellness screenings, nutrition consultations, chronic disease management, and patient education. In addition, we are doing our part in helping patients seeking non-urgent care by providing:
Consultations after-hours via telephone to offer support, advice and referrals.

A designated late night on Wednesdays when we remain open until 7 PM.

Limited same day appointments for emergency visits.

Expanded capacity to connect our patients to providers via telehealth.
"Care Resource Community Health Center is able to help you with most of your urgent health care needs, usually with quick, same day appointments. Please consider contacting us immediately if you have a non-life-threatening health concern. We can help save you time and the cost of an emergency room visit." – Steven Santiago, M.D., Chief Medical Officer.
Help yourself, family and friends avoid the personal cost and wait time of emergency room visits. Together we can stop the waste of resources and encourage you to seek care and support from a Care Resource health center near you.
About Care Resource:
Care Resource is a 501(c) (3) nonprofit organization and a Federally Qualified Health Center (FQHC) with four locations in Midtown Miami, Little Havana, Miami Beach, and Fort Lauderdale. The health center provides comprehensive health and support services to address the full health care needs of South Florida's pediatric, adolescent, and adult populations.