Enhancing Smiles and Ensuring Comfort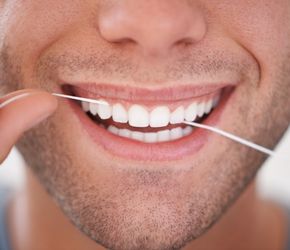 A healthy mouth is more than just a nice smile. It helps one to eat, drink, talk and smile. Since oral health and overall health are connected, having a healthy smile can help keep the rest of one's body healthy, too.
Dental care is integrated as part of Care Resource's primary care program. Their team is committed to improving the overall quality of life of South Florida diverse communities in need. Care Resource's dental services are available at their Midtown Miami, Oakland Park, and Little Havana health centers.
Services include dental exams and radiographs, preventive services (cleanings), restorative (fillings) – composite (white) and amalgam (silver), night guards and bleaching, crown and bridge, removable prosthetics (partials and dentures), minor oral surgery, or selected root canal therapy.
Most of the dental services at their health centers are provided on a sliding-fee scale that reduces the fees for those with lower incomes, lack of dental insurance or the inability to pay.
According to Manuel Casas, DMD, Dental Clinical Director, "At Care Resource, our dental office was designed with our patients in mind. By combining a calm atmosphere with the latest technology, we have created a place where patients receive the level of dental care they need and deserve. We understand that many people feel anxious about visiting the dentist, but you can be assured that your comfort is our top priority."
The key to maintaining dental health is prevention. Brushing twice a day, flossing daily, eating properly, and regular dental check-ups are essential to preventing dental problems. However, one should still schedule their dental appointments once or twice a year for a routine examination and cleanings, where dental issues can be found early and are usually simpler and more affordable to treat. In fact, more than 1 in 4 U.S. adults — 26 percent — have untreated dental cavities, according to oral health data gathered by the Centers for Disease Control and Prevention.
For more information, please call 305.576.1234. Existing patients are encouraged to schedule an appointment, renew medications, and more through the health center's patient portal.