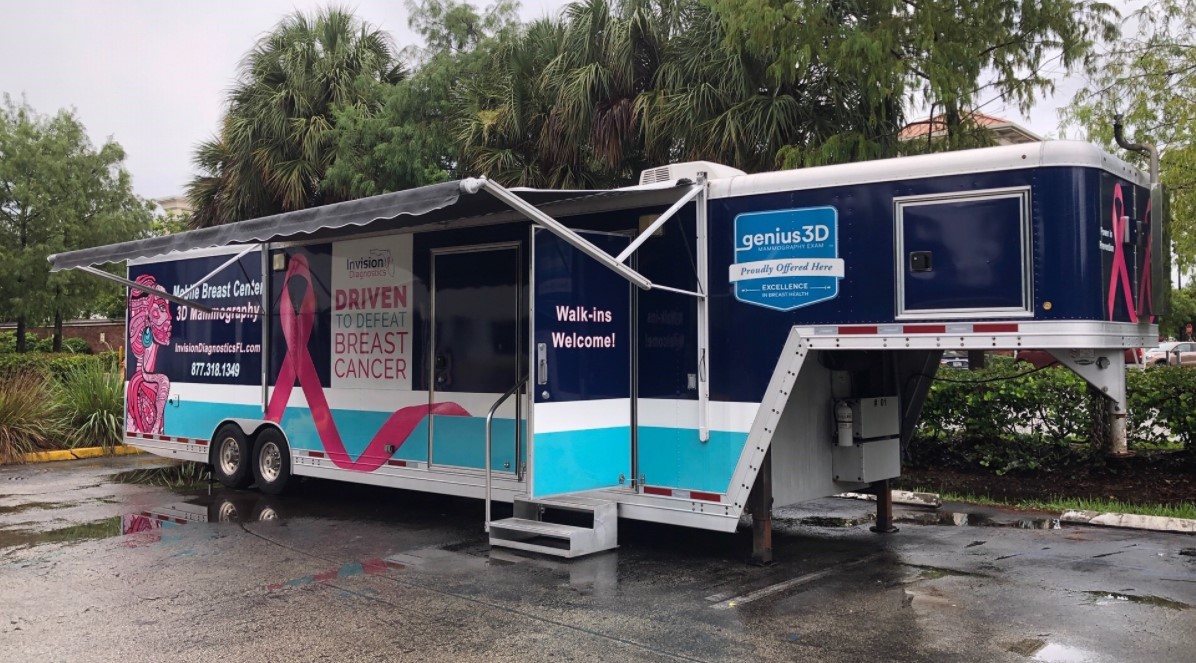 Our health center has again partnered with Florida Mobile Mammography to extend opportunities for breast cancer screenings and access to mammograms.
Women throughout the community now have the opportunity to further access 3D mammographies, enabling them to obtain more accurate readings.
Existing patients must make appointments by asking their provider or speaking with their PCA. New patients may use the pre-registration form to request an appointment.
There is no cost or out of pocket expense for uninsured patients. As a reminder, all patients are encouraged to complete a sliding fee scale application to determine if they are eligible for reduced co-pays on services offered.
The mammogram van will be at our health centers throughout 2022. See the list of dates below.
Oakland Park Health Center – 871 W. Oakland Park Blvd., Oakland Park, FL 33311
April 16
June 18
August 20
October 15
November 12
December 10
Midtown Miami Health Center – 3510 Biscayne Blvd., Miami, FL 33137
May 21
July 16
September 17
November 19
December 17
About Care Resource:
Care Resource is a 501(c) (3) nonprofit organization and a Federally Qualified Health Center (FQHC) with four locations in Midtown Miami, Little Havana, Miami Beach, and Fort Lauderdale. The health center provides comprehensive health and support services to address the full health care needs of South
Florida's pediatric, adolescent, and adult populations.