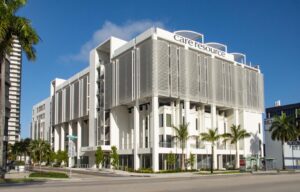 We are delighted to announce that beginning Wednesday, April 13, limited services will be available at our newly renovated Midtown Miami Health Center located at 3510 Biscayne Boulevard. These services include primary medical care, social, and linkage services.
Walk-ins are welcome for prevention and wellness services which include HIV and STI screenings.
Our Food for Life food pantry, Behavioral Health Services, Dental Services, and other support services will be opening in the coming weeks. The Walgreens pharmacy will still be available on the second floor of 3801 Biscayne Boulevard.
This health center represents a new era for Care Resource, continuing our vision of expanding services to historically under-resourced communities while also creating a welcoming health care environment for our patients in our new state-of-the-art building.
On behalf of Care Resource's Board of Directors and staff, welcome back to our Midtown Miami Health Center! We invite you to make an appointment today. Complimentary valet parking is available for visitors and patients.