In Memory of Beatriz Maria (Betty) de la Sierra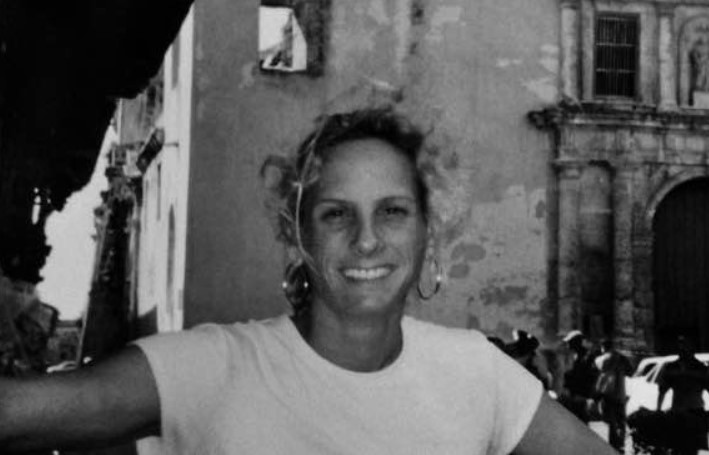 Care Resource Community Health Centers, Inc received a $5,000 donation from Betty's AIDS Education, a non-profit created in memory of Beatriz Maria (Betty) de la Sierra (1968-2002). Betty was a dedicated HIV advocate who worked with students to raise awareness on HIV and prevent further infections.
This gift, organized by Betty's mother Alina Pedroso, her sister Alina Murphy, and her twin brother Rafael de la Sierra directly supports patients in need during the COVID-19 pandemic through Care Resource's Emergency Assistance Fund.
This fund provides direct emergency assistance to the health center's most vulnerable patients. Donations received provide food vouchers from local grocery stores, at-home HIV tests, urgent housing assistance, and medical and behavioral health telehealth services.
Thank you, Betty's AIDS Education, for this generous donation. Every donation brings the community closer to a future with zero new HIV infections.
About Betty
As a young woman, Betty was a passionate world traveler and moved to Japan in 1990 to teach English. While in Japan, she met a man and began her first serious relationship. Unfortunately, she unknowingly contracted HIV from him. After falling ill, she returned to the United States to seek treatment. After visiting several hospitals without receiving a diagnosis, she was eventually tested for HIV as a last resort, despite not fitting the profile for someone at risk for infection. It was at this time that she discovered she was HIV positive.
After receiving her diagnosis, Betty returned to Japan to complete her teaching term, and in 1992 moved to New York City. She spoke at public schools, encouraging students to take control of their sexual health and make informed decisions. Despite the challenges she faced with her health, Betty was determined to reach as many students as she could and make it clear that HIV was a disease that did not discriminate—anyone from any walk of life could be infected.
In 2002, Betty's health declined, and she sadly died July 10th, just four days after blessing her union with the love of her life, Erick. Although Betty's life was cut short, her impact on HIV prevention and awareness continues. After her passing, Betty's mother, sister, and brother continued to visit schools across the country providing HIV education and outreach. In her memory, they founded Betty's AIDS Education, which continues to fund HIV/AIDS awareness and vital healthcare support programming.