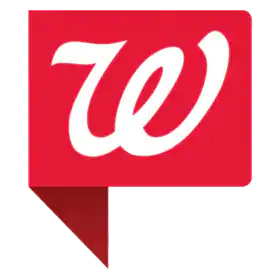 MIAMI, FL. (December 2021)  – Walgreens presented a check this month in the amount of $39,640.40 from the 2021 "Community Cares" campaign where shoppers, upon checkout, this past summer had the opportunity to donate $1, $3, or $5 to support Care Resource at select Walgreen's locations in Miami-Dade County.
This year's total indicates an ongoing increase in community support. In 2017, the campaign raised $17,000, in 2018, $25,000 was raised. In 2019, the campaign raised $37,475.29.
Since 1901, Walgreens has been committed to giving back to the community, mobilizing it's resources to support health and wellbeing. The Community Care Campaign is a show of corporate and community support for Care Resource's mission to expand access to affordable and quality healthcare to South Florida's underserved communities and combat the effects of HIV/AIDS in the region.
About Care Resource:
Care Resource is a 501(c) (3) nonprofit organization and a Federally Qualified Health Center (FQHC) with four locations in Midtown Miami, Little Havana, Miami Beach, and Fort Lauderdale. The health center provides comprehensive health and support services to address the full health care needs of South Florida's pediatric, adolescent, and adult populations.
About Walgreens
Walgreens (walgreens.com) is included in the United States segment of Walgreens Boots Alliance, Inc. (Nasdaq: WBA), an integrated pharmacy, healthcare and retail leader serving millions of customers and patients every day, with a 170-year heritage of caring for communities. As America's most loved pharmacy, health and beauty company, Walgreens purpose is to champion the health and well-being of every community in America. Operating nearly 9,000 retail locations across America, Puerto Rico and the U.S. Virgin Islands, Walgreens is proud to be a neighborhood health destination serving approximately 9 million customers each day. Walgreens pharmacists play a critical role in the U.S. healthcare system by providing a wide range of pharmacy and healthcare services. To best meet the needs of customers and patients, Walgreens offers a true omnichannel experience, with fully integrated physical and digital platforms supported by the latest technology to deliver high-quality products and services in local communities nationwide.
For Media Inquiries or additional article information, please contact Jonathan Welsh, Associate Director of Development and Communications at jwelsh@careresource.org