Welcome to our
Midtown Miami Health Center
Advancing health.
Inspiring hope.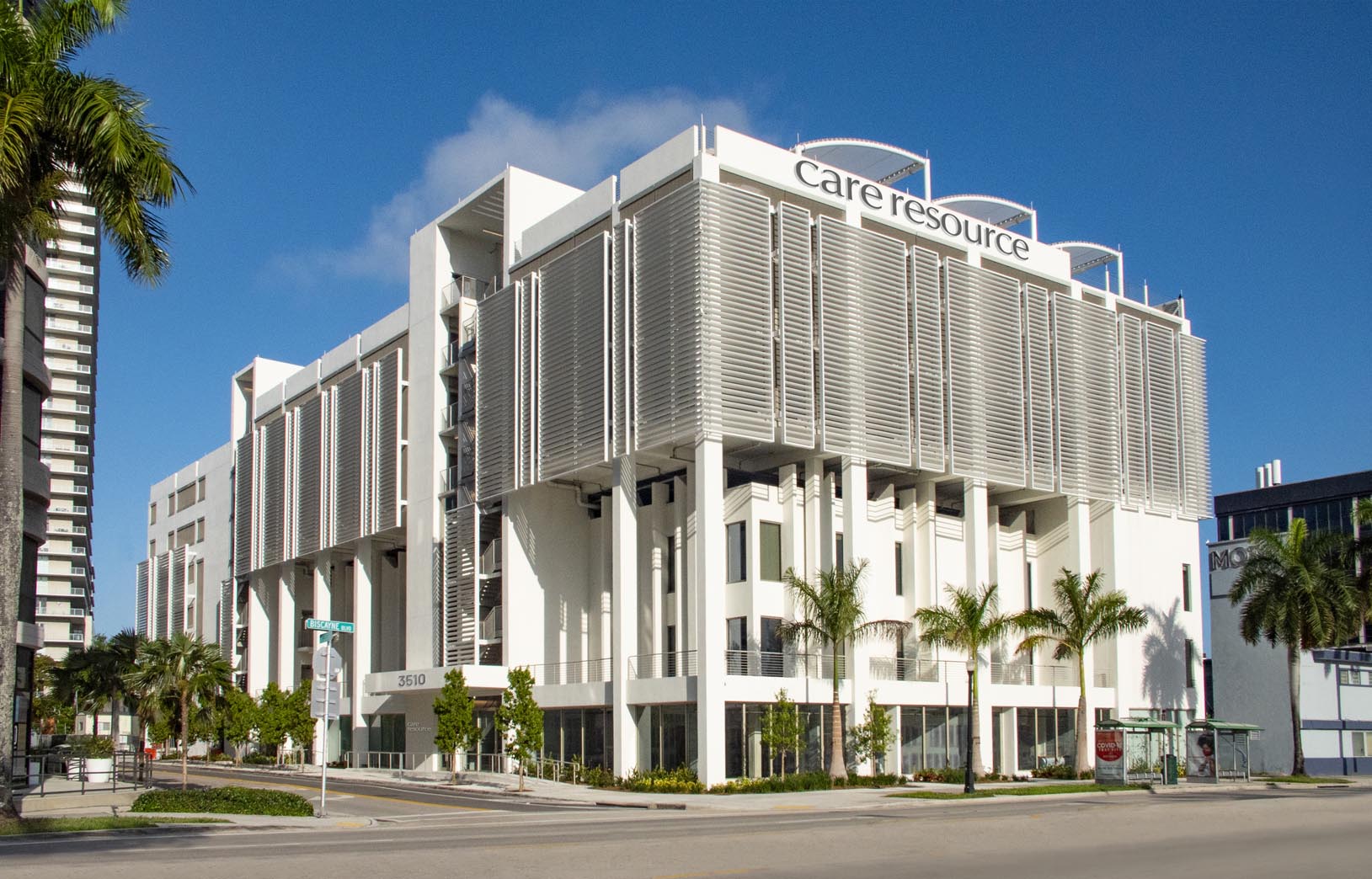 If you need care, we can help
No matter your health needs, citizenship, religious beliefs, gender, age, or if you are insured or uninsured, at Care Resource we care for all, regardless of ability to pay. We are a local community health center open to everyone — children, teens, and adults in South Florida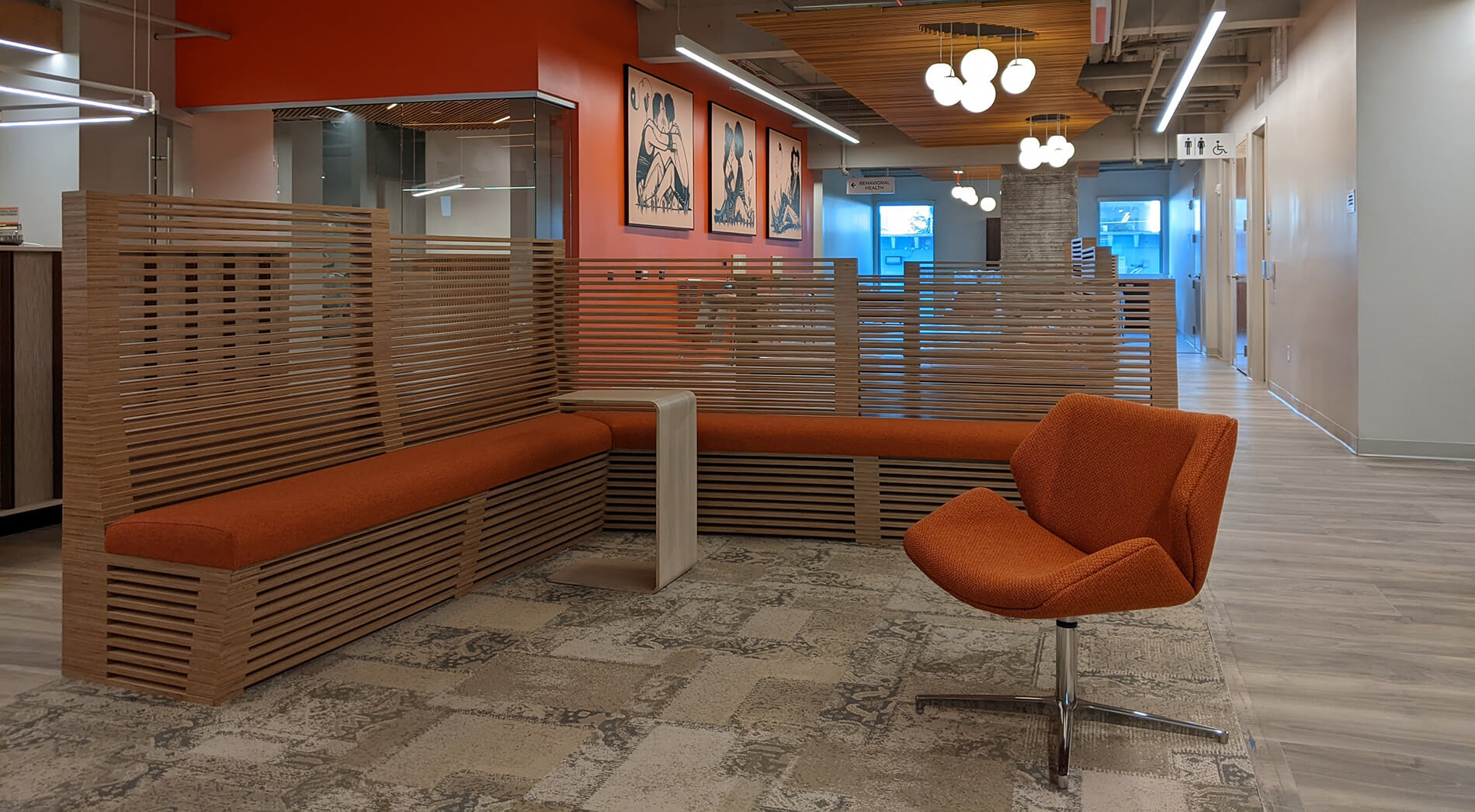 Our state-of-the-art community health center is dedicated to you!
Features include:
Enhanced access to our team of doctors and dentists
New medical services for children and adolescents
Specialty care for chronic illnesses including:

diabetes
hypertension
HIV/AIDS

Access to our food pantry and nutritional counseling
Easy prescription fills at our onsite pharmacy
Serving your family from children to elders—including advanced diagnostic screenings—all under one roof.
Frequently Asked Questions
Why come to Care Resource?
Our highly trained clinical and professional staff are dedicated to improving your health.
We are a multicultural organization focused on helping our community.
Our providers speak many languages to best serve our diverse patients.
We have accessible and safe facilities following ADA guidelines.
We accept Medicaid, Medicare and most insurance HMOs, PPOs, and other plans.
We provide services on a sliding fee scale based on family income and size.
How do I make an appointment?
How much does Care Resource cost?
We provide our services regardless of insurance. We offer a sliding-fee scale based on income and household size, so payments are affordable for you.
I need specialized care. Can Care Resource help?
Care Resource offers routine adult and pediatric care and specialty care for podiatry, LGBTQ+, HIV/AIDS, and nutritional support. Our providers make referrals for any specialty not offered at our health center.
Do you have other locations?
Yes!
Little Havana
1901 S.W. 1st St. – 3rd FL
Miami, FL 33135
T: 305.203.5230
Miami Beach
1680 Michigan Ave. Ste. 912
Miami Beach, FL 33139
T: 305.534.0503
Fort Lauderdale
871 West Oakland Park Blvd.
Ft. Lauderdale, FL 33311
T: 954.567.7141
Oakland Park
3160 Powerline Road
Oakland Park, FL 33309
T: 954.567.7141
Medical
General Adult Primary Medical Care
Women's and Family Services
Pediatric Care
HIV Specialty Care and Same Day Life-Saving Medications (Test & Treat/Rapid Treatment Access Program)
Transgender Health Services
Immunizations
Diagnostic Laboratories
Dental
Cleanings
Fillings
Extractions
Crowns
Dentures
Root canals
Behavioral Health & Substance Abuse
Our experienced counselors support your emotional and psychological well-being and specialize in substance abuse disorder and medical assisted treatments for opioid overuse and dependency.
Pharmacy
Our convenient on-site pharmacy allows you to fill your prescriptions before you leave.

Prevention & Wellness
Our outreach team seeks out those who might otherwise be lost to care and provides no-cost, rapid HIV testing and wellness screenings, as well as education and referrals for HIV prevention services.
Linkage & Retention
Patients diagnosed with HIV are linked to primary medical care, medication, and support services.
Social Services
Our case managers assess your eligibility for government programs, provide housing assistance, food pantry vouchers and other services to help support your health.
Food Pantry & Nutritional Center
Our Food For Life Network provides groceries, meals, and nutritional education to eliminate malnutrition and starvation in those living with chronic illnesses in Miami-Dade.
Care Resource complies with the ADA in the provisions of an accessible and safe facility. If you need assistancce to utilize our website Call: 786.774.4477 or Email us at websupport@careresource.org.
Thanks from Our Patients
"I don't know what I would do without Care Resource. They helped me so much and I thank them for everything they do for me. Dr. Scott is great and so is Yoli. The dental department I will forever be thankful for. Dr. Barnes is awesome. He worked on a tooth that should have been removed. He knew how much I wanted to keep my teeth so he did the impossible and made it happen! I appreciate Dr. Martinez as well because of her, she's giving me my smile back. She told me stop crying. We'll get a treatment plan going and you'll have your smile back in no time. Thank you guys for everything!"