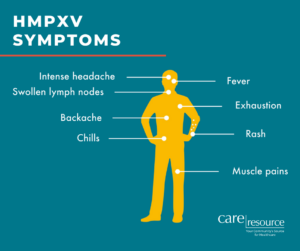 The Centers for Disease Control and Prevention (CDC) has been tracking multiple cases of hMPXV, also known as "human monkeypox virus", that have been reported in Florida.
Because close physical contact with an infected person can spread hMPXV, any person, irrespective of gender or sexual orientation, can acquire and spread hMPXV. Some cases have been reported in people who live in the same household as an infected person.
According to the CDC. "It's not clear how the people were exposed to hMPXV, but early data suggest that gay, bisexual, and other men who have sex with men make up a high number of cases. However, anyone who has been in close contact with someone who has hMPXV is at risk."
hMPXV is a disease that can make you sick, including a rash, which may look like pimples or blisters, often with an earlier flu-like illness. hMPXV can spread to anyone through close, personal, often skin-to-skin contact. In fact, a rave, party, or club where there is minimal clothing and where there is direct, personal, often skin-to-skin contact has some risk.
Some hMPXV symptoms include a fever, headache, muscle aches and backache, swollen lymph nodes, chills, or exhaustion. Within 1-3 days of these symptoms beginning, people develop a rash or sores. hMPXV can be spread from the time symptoms start until all sores, including scabs, have healed and a fresh layer of skin has formed.
According to Dr. Sheryl Zayas, Medical Director with Care Resource, "To help reduce the spread of hMPXV, it is important to practice good hand hygiene and use appropriate personal protective equipment to protect household members if ill or caring for ill persons at home. If one has a new or unexplained rash, sores, or other symptoms, it is important that they avoid sex or being intimate with anyone until they have been checked out by their Care Resource provider."
For high risk contacts or confirmed cases of hMPXV, the CDC can distribute the vaccine via the Florida Department of Health. For more information about social gatherings, safer sex, and hMPXV, please click here
About Care Resource:
Care Resource is a 501(c) (3) nonprofit organization and a Federally Qualified Health Center (FQHC) with four locations in Midtown Miami, Little Havana, Miami Beach, and Fort Lauderdale. The health center provides comprehensive health and support services to address the full health care needs of South Florida's pediatric, adolescent, and adult populations.