Committing to Emotional Health During Coronavirus Pandemic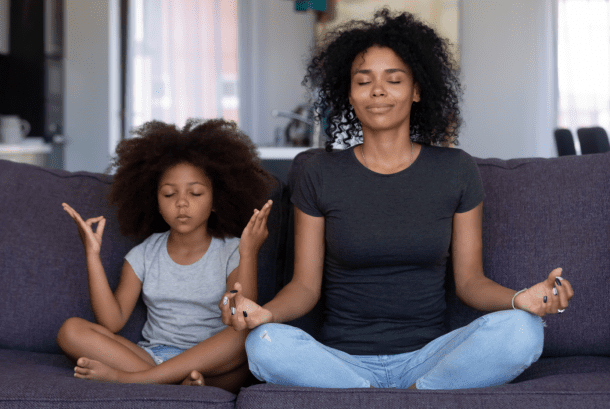 The global community is currently grappling with the reality of living during a pandemic. COVID-19, a novel coronavirus, swept through communities abroad and has reached our community in South Florida. During this time, Care Resource strives to remain even more committed to the health of our patients, while following guidance from the Centers for Disease Control and Prevention (CDC) and the Florida Department of Health. Our providers are prioritizing the physical and emotional health of their patients during these uncertain times, ensuring that patients do not experience an interruption to care despite necessary precautions, namely social distancing.
Individuals can help influence the rate of the virus' transmission by adhering to social distancing, the deliberate increasing of space to avoid spreading illness. Although social distancing is essential, protecting ourselves and our loved ones from COVID-19 should not come at the expense of our behavioral health. During this time, individuals should embrace self-reflection in order to increase their daily sense of well-being, which will have an accumulative effect on their overall emotional health.
This period is extremely unsettling: people's routines and sense of stability have been uprooted. Tiffany Crider, LMHC MCAP, Care Resource's Behavioral Health Services Manager, states that much of people's identities are defined by their work and time with others. Now, they will be pushed, constructively, to discover who they are when they are not in the workplace or with friends. With introspection, people may discover more about who they are, what they love, and what makes them happy. This is an opportune time to set goals and see them through to the end. In an age defined by a constant need to be stimulated and a short attention span, this time period could encourage people to be patient, stick with activities, and see goals to their completion.
Social distancing does not mean we have to self-isolate. In fact, self-isolation is actually detrimental for our health. We should use time to reach out to the right people who are good to us and healthy for us. We can use social media in a positive way, choosing to connect with or follow people who uplift us. This is a perfect time to be more proactive, productive, and positive, and this will alleviate the panic. We just have to tap into all of our coping skills."
In order to ease loneliness, people must develop or further find recourse in coping skills. They should develop a morning routine that includes meditation, positive affirmations, or exercise. Before starting the day, people should make sure that their space is uncluttered in order to feel motivated. Furthermore, they should focus on their emotions during this time, writing them in a journal or starting an online blog that they can share. Individuals should record at least five things they are grateful for on a daily basis, in order remind themselves of the positives, despite the difficult circumstances. Additionally, they can consider goals or activities they usually do not have time to invest in, such as learning a new language, researching an unfamiliar topic, or taking online classes.
Tiffany stresses the importance of healthy coping mechanisms. Due to loneliness, many may be tempted to reach out to people of their past who are negative for them. She suggests that in addition to maintaining a physical distance in order to prevent community spread, individuals should also set healthy emotional boundaries. They should continue to be mindful of who they engage with and avoid activities that are harmful and detrimental to their health.
"It's understandable that people would want to have sexual connections during this time of loneliness, but it's important to remember that this kind of behavior will have long-term effects. Before you invite someone over, think about if you will be able to deal with all of the possible impacts. This is not the time to throw caution to the wind or abandon our emotional health. We cannot just be strict with our physical health and abandon emotional health. If we are going to care for ourselves during this time, we have to care for ourselves completely."
For individuals who already had a difficult home environment, Tiffany does not deny this will be a challenging time. However, in times of challenge, there is always an opportunity to dig deeper and reinvent oneself, using the resiliency all human beings possess. Tiffany recommends that they find a space within the home where they can retreat into themselves and create a private and healthy space.
During this challenging time, Care Resource's Behavioral Health Department is prioritizing the emotional health of its patients and continues to hold sessions via teleheath. This enables patients to maintain their emotional health with the support of reliable and encouraging therapists. Through consistently exercising healthy coping skills, connecting with others, and remaining rooted in our individual strength, our communities will make it through.
"During this time period, we have to ask ourselves how we will become better, not bitter. If we all pay attention and use this time well, we will see each other on the other side, better than how we started. We are going to survive this; we just need to survive it well."
In order to access Care Resource's telehealth services, patients can call a Care Resource health center and request a telehealth appointment. After downloading the Zoom app, they will be able to access a video conference with their provider.
We look forward to hearing from you.