Strengthening Our Communities and Addressing Transgender Healthcare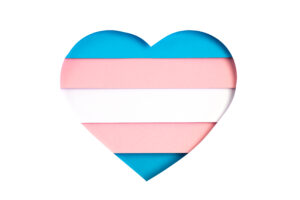 November is Transgender Awareness Month, an opportunity to celebrate, honor, and further stand alongside our transgender and gender diverse communities.
In recognition of Transgender Awareness Month, we are offering new transgender medical patients interested in gender affirming hormone therapy, a voucher code for a no-cost basic exam, initial labs to prepare for hormone therapy and a follow-up visit to receive lab results.
To receive a voucher number and schedule your appointment, please call (305) 576-1234 ext. 470 (English) or ext. 471 (Spanish). The voucher is ONLY valid for new transgender medical patients without private or government insurance.
"Every person who seeks health care should be affirmed, respected, understood, and not feel judged. Finding a knowledgeable, 'trans-positive' service provider… one who understands and supports the identity of individuals of transgender experience is extremely important in ensuring they receive proper care. Care Resource's gender-affirming model of care affirms diversity in gender identity and assists individuals in defining, exploring, and actualizing their gender identity, allowing for exploration without judgments or assumptions." – Sheryl Zayas, DO, Medical Director with Care Resource.
According to key data points from the Center of American Progress' nationally representative survey of LGBTQI+ adults conducted in 2020, forty percent of transgender respondents reported postponing or avoiding getting preventive screenings due to discrimination, including 54 percent of transgender people of color. This initiative is an opportunity to address chronic health conditions that may also lead to further health issues.
About Care Resource:
Care Resource is a 501(c) (3) nonprofit organization and a Federally Qualified Health Center (FQHC) with locations in Miami-Dade and Broward counties. Care Resource provides pediatric care, comprehensive primary medical and preventive care, including dental care, in-house pharmacy services and behavioral health/substance abuse services to all individuals in South Florida's diverse communities.