Honoring Black History Month
Black History Month is an annual celebration of achievements by Black and African American individuals throughout U.S. history. Black history is a part of U.S. history, and black health is integral to the nation's overall wellness.
In 1984, Margaret Heckler, Secretary of Health and Human Services (HHS), provided the first comprehensive review of health disparities among Black and minority groups, compared with their white counterparts, to U.S. Congress. One of the most significant outcomes of this report, also known as the Heckler Report, was the creation of the Office of Minority Health in 1986, with the mission "to improve the health of racial and ethnic minority populations through the development of health policies and programs that will eliminate health disparities."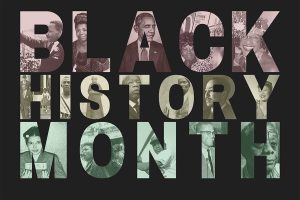 Today, Black and African American communities continue to experience health disparities. According to the Center for American Progress, African Americans have the highest mortality rate for cancers combined, compared to all other racial and ethnic groups. Young African Americans are living with chronic diseases more commonly seen at older ages, such as high blood pressure, diabetes, and strokes. In addition, Black and African American individuals are more likely to die at early ages from all causes.
At Care Resource, black health matters. The center's healthcare is culturally-competent, and informed by knowledge of the social determinants of health patients experience. The healthcare specialists provide culturally-informed care, creating a safe space in which patients can have their needs met.
Care Resource addresses the chronic illnesses that most affect the communities, including HIV/AIDS. Currently, the HIV morbidity rate among Black people is nine times that of their white counterparts. Extending access to affordable HIV prevention and treatment within our Black and African American communities is essential to ending HIV nationally. Care Resource's At-Home HIV Testing Program provides no-cost tests to eligible individuals living in Broward and Miami-Dade counties.
The Diversity, Equity, and Inclusion (DEI) Committee at Care Resource further aligns the health center with the goal of ensuring access to quality healthcare for all. Goals include the improvement of minority representation at all levels, diversification of purchasing practices at all levels, promotion of cultural competence, intentional empowerment of marginalized communities, and the establishment of partnerships with community-based organizations led by people of color (POC).
The health of Black and African American communities lies in addressing social determinants of health, ending stigma, expanding access to quality healthcare, and creating safe spaces for care. This month and beyond, Care Resource is committed to serving as a medical home for South Florida's Black and African American communities.
About Care Resource:
Care Resource is a 501(c) (3) nonprofit organization and a Federally QualifiedHealth Center (FQHC) with four locations in Midtown Miami, Little Havana, Miami Beach, and Fort Lauderdale. The health center provides comprehensive health and support services to address the full health care needs of South Florida's pediatric, adolescent, and adult populations. For more information about the At-Home HIV Testing Program, click here.