The sooner you know your status, the better you can protect your health.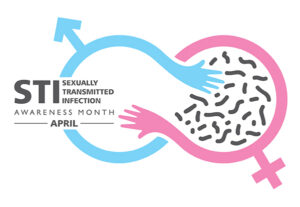 During this month, health centers like Care Resource rally together to raise awareness about sexually transmitted infections and disease, help reduce STI-related stigma, and provide incentives to help mitigate the increase in STIs throughout South Florida.
Sexually transmitted infections (STIs) are common. In fact, according to the Centers for Disease Control, there are about 20 million new cases of STIs in the United States each year.
It is important to get tested and treated for STIs to avoid the long-term effects of an untreated infection. The good news is, most STIs are curable, and all are treatable.
Throughout April, patients that are uninsured and test positive for an STI at one of our health center's may qualify for a no cost doctor's visit. * This offer is only valid until May 31, 2022. Please speak with a testing counselor or call 305.576.1234 for more information.
Care Resource is a 501(c) (3) nonprofit organization and a Federally Qualified Health Center (FQHC) with four locations in Midtown Miami, Little Havana, Miami Beach, and Fort Lauderdale. The health center provides comprehensive health and support services to address the full health care needs of South Florida's pediatric, adolescent, and adult populations.
* This promotion is only valid for new medical patients without insurance that have tested positive for an STI at Care Resource. Patients who receive a medical referral for potential STI symptoms from Health Promotion staff may also qualify to receive an STI visit voucher. Patients must register with Care Resource and provide the voucher at time of appointment. Usage of this voucher is considered an acknowledgment by the patient that they are uninsured. This offer has no cash value. Limited quantity and on a first-come, first-served basis. Promotion is subject to change or termination at any time, without notice. This offer is valid from April 1 to May 31, 2022.